---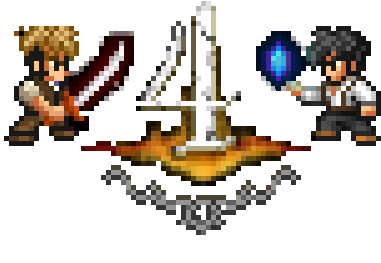 ---
May 20th, 2013

Get Free Penny Arcade "On the Rain-Slick Precipice of Darkness" Game For One Day Only – to Prepare for Series Finale!
Final Game in Series Set to Release June 7, 2013!

May 20, 2013 – Seattle, WA – To prepare the Earth for the finale of Penny Arcade's "On the Rain-Slick Precipice of Darkness" on June 7th, the penultimate game is free on Steam for all – for one day only! Beginning immediately, and through 11:59 PM PST tonight - or until all codes are distributed - everyone who visits this page can secure a code to get "On the Rain-Slick Precipice of Darkness 3" for Free, including all bonus content!

Penny Arcade's "On the Rain-Slick Precipice of Darkness" series concludes the saga of Tycho Brahe, Scion of The Long Project, and his almost certainly human partner Jonathan Gabriel. The world has been destroyed, but existence extends beyond this mortal plane in the gruesome Underhell! The new game expands considerably on its predecessor in size, scope and gameplay. Create the ultimate fighting force by recruiting bizarre monsters and teaming them up with the best trainer for the job! The title features a completely new score from HyperDuck Soundworks (Dust: An Elysian Tail, Mojang's Scrolls).

"On the Rain-Slick Precipice of Darkness 4" is expected to release on PC and Xbox for $4.99 (400 Microsoft Points) June 7, 2013. Additional details are posted at the game's official site www.rainslickgame.com.

About Penny Arcade

Equal parts online comic and commentary, Penny Arcade (www.penny-arcade.com) keeps its finger on the pulse of the gaming industry, prompting conversation and controversy alike from community members to industry experts. What started as a hobby in 1998 for Jerry "Tycho" Holkins and Mike "Gabe" Krahulik has grown into an online phenomenon serving over 70 million page views a month to millions of readers worldwide. In addition to the comic strip and PAX (www.paxsite.com), Penny Arcade has expanded its reach to include the PA TV web broadcasting channel, The Penny Arcade Report, a growing line of merchandise, a video game series and management of Child's Play (www.childsplaycharity.org), a gamer-driven charity for children that spans the globe.

About Zeboyd

Zeboyd Games is a maker of quality retro RPGs including Penny Arcade's On the Rainslick Precipice of Darkness 3 & 4, Cthulhu Saves the World, and Breath of Death VII. For press inquiries about Zeboyd Games or any of our games, please contact Robert Boyd at rdespair@gmail.com or visit our website at http://zeboyd.com

March 26th, 2013

A number of journalists came by to check out Rain-Slick 4 at PAX East.

Check out first looks from Kotaku, Polygon and Destructoid!

March 19th, 2013

Teaser video for upcoming Rain-Slick Precipice of Darkness finale is up!

Check it out here

February 25th, 2013

Take a listen to the first music tracks from the upcoming Rain-Slick Precipice of Darkness finale here!

February 21st, 2013

Big news update on Rain-Slick 4 and new screenshots here!